What's a Supreme bot?
Let's cut to the chase. A Supreme bot is your only chance at copping Supreme online, for retail. You can go and do your best to prove us and this whole community wrong, but you'll fail. Supreme is now the most powerful streetwear brand around, and getting your hands on Supreme clothing pieces or accessories online is only possible using a bot. That's why Supreme fans are always on the lookout for the best Supreme bot. One that will help them build a personal collection or a Supreme reselling empire.
What's the Best Supreme Bot for You?
There isn't really an all-time top Supreme bot, but there are bots that will work best for you. Every Thursday, a new Supreme bot outshines its competitors. And on hype releases, it's full-on L's for everyone.
Based on your knowledge of copping and bots and your budget you'll find yourself favoring one over the others.
What do you really need in a Supreme bot?
Copping Supreme is stressful enough, without having to deal with a complicated Supreme bot. Some bots can be really difficult and tricky to use, sinking your copping chances to an unprecedented low. So you'll probably want to ask around, check the tutorials and read some reviews before you finalize that holy purchase.
Supreme can be really expensive, forcing you to squeeze out every penny you saved in that little piggy bank of yours. So you'll need to take that into account when purchasing a Supreme bot. Any extra unexpected cost means less Supreme items to buy. Therefore, finding one that fits or is below your budget means you found the perfect Supreme bot for you.
Another factor that adds to the expenses, is the compatibility. Where can you use your bot? On PC? On Mac? Or exclusively on your iPhone? The more devices you can run your bot on, the more flexibility you have on the next Supreme drop. You don't wanna be tied to a single device. And more importantly, you really don't want to buy a Supreme bot for every device you own.
Very straight forward. The best Supreme bot you can get is a successful one. We all think of bots as an investment and the more successful a bot is, the more profitable your investment will be.
But with Supreme constantly pulling tricks, no bot is guaranteed to cop every week. That's why many find this investment to be risky, especially when you're pouring a large sum into it.
Supreme Resale: Your Way into Making a Filthy Fortune, Fast!
Top 5 Supreme Bots Now
Rankings of Supreme bots change as often as Supreme security measures on the website change. This makes choosing a bot very confusing, but we can help in this matter. Based on the latest success, their reviews, the price, and the overall performance last season, here's a list of the top Supreme bots on the market now. The bots are not sorted in any order, but they're all definitely worth investigating further. Some of them are full desktop bots while others are browser extensions, which last season had a greater advantage copping Supreme.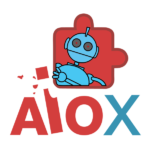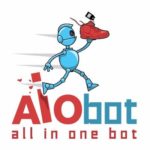 Every one of these bots has proven to be powerful enough to get you as close as possible to Supreme. But of course, bots can never guarantee success. So go over your budget, and double check every bot's success and you shall find the best Supreme bot for you.
For more articles like this, head over to our blog.